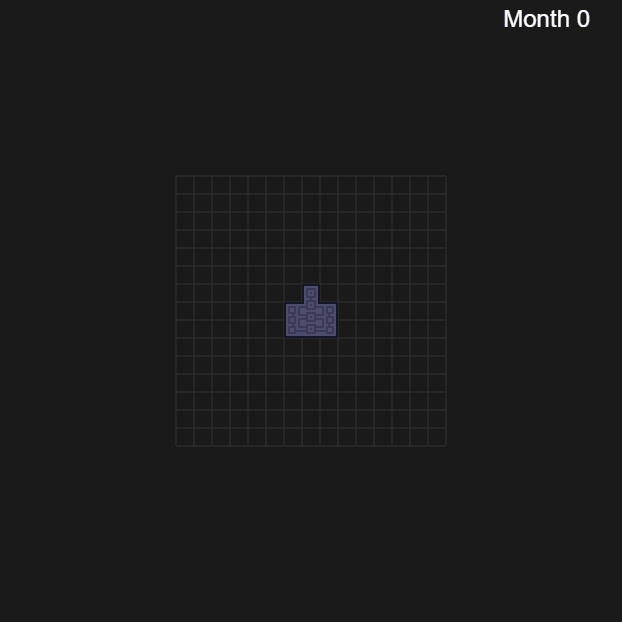 Hi everyone! Thanks again for playing our game and leaving your feedback. We've been hard at work and are always looking for ways to improve our game. Feel free to leave suggestions in the comments below! Here are the patch notes of our second update:
Core Gameplay:
Saving/loading games has been implemented! You can now take a break and come back later!
Disable selling of buildings in the early turns

We noticed some players would demolish important buildings like the Mine or Oxygenator and softlock themselves, forcing a restart

Add a restart button, allowing you to start over
Add a dialog box warning the first time you attempt to demolish a building without getting a refund.
Add sounds.
Change the way the Upgrades Tree looks.
Add an animation when you build a building.
Performance upgrades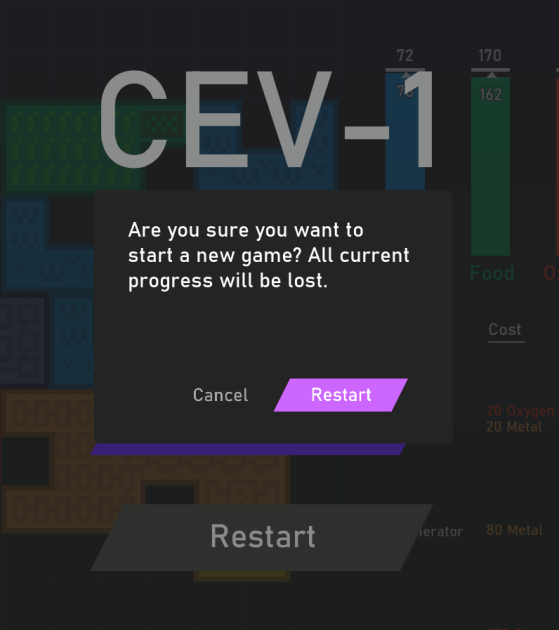 Screenshot of the new Continue/Restart menu.
Sounds
We're currently experimenting with sounds. Turns out, looking for good sound effects is really difficult! We're hoping to improve the sound effects in the future and possibly add music. If you're interested in contributing, contact us!
Sounds are disabled by default. You can enable sound effects from the Settings Cog.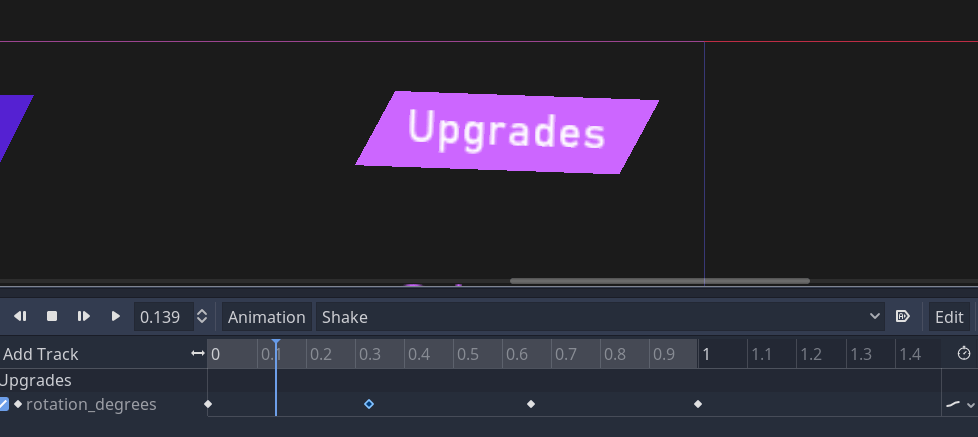 Adding the button shaking animation!
Added an indicator to let players know which upgrades they have enough Science to purchase.
QoL:
Added an animation to the Upgrades button to grab player's attention.
Added a popup to let you know when your progress is being saved.
Change the color scheme of the Upgrade Tree to make it more color-blind friendly.
Move the Upgrades button to the left slightly, to prevent players from getting softlocked on turn 10.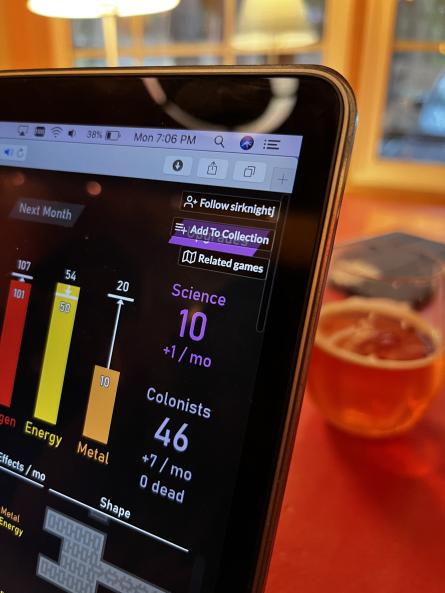 Previous: Some players were unable to click the Upgrades button due to Itch.io's overlay.
Balance Changes:
Not much balancing happened this time around, as the majority of our efforts went towards working on saving/loading games.

Spread apart the grid size upgrades

Original: 15 / 19 / 25 / 31
New: 15 / 19 / 23 / 27 / 31